Release Date: 19-06-2023
Component: Cloud Console
Release Note: Version 5.3.0
Added
New Alarms feature (BETA)! A completely new solution for managing IoT alarms, which includes rule definitions, and alarm instances management. Some key features of the new solution:

Multiple data sources for configuring alarms triggering include data buckets, device properties, and device state.

Multiple severities: High, medium, low, none.

Independent activation and normalization conditions, including confirmations based on timespan or a number of consecutive events.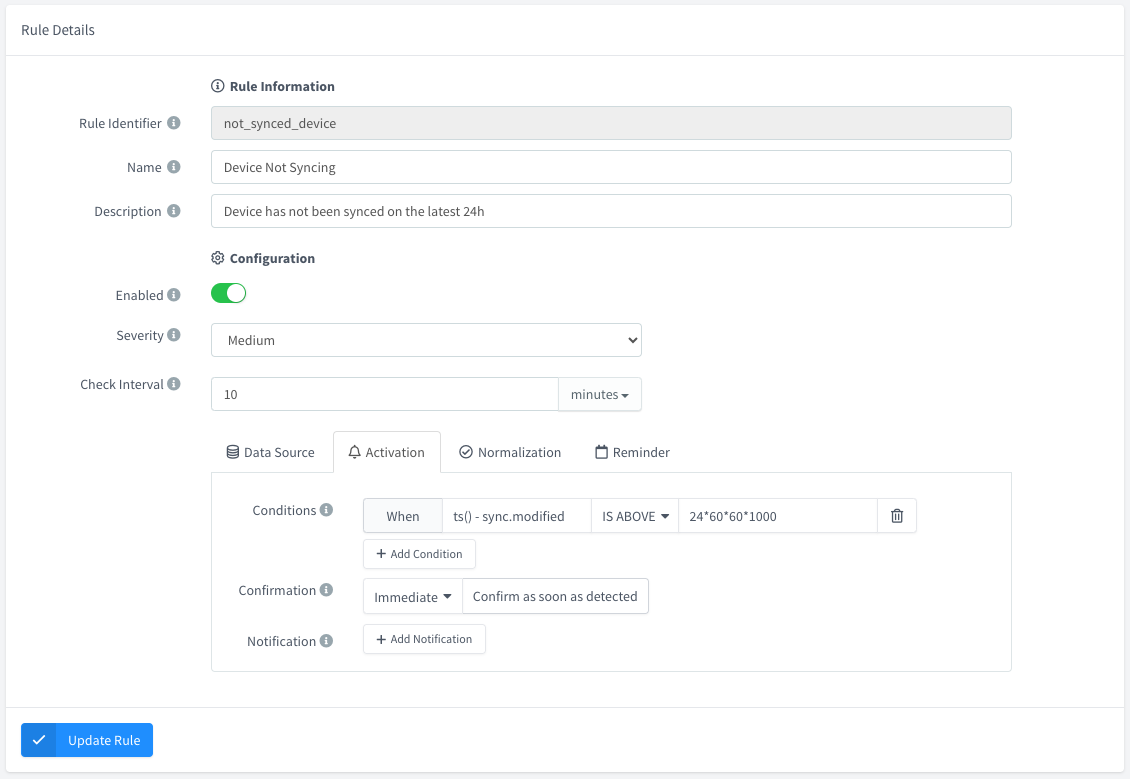 Alarm Rule Configuration
Multiple endpoint notifications on activation, normalization, or reminder., i.e., for sending an email, a message to mobile, etc.

Alarm instance management via Acknowledge, Shelve, Latch, or Clear, including reactivation timeouts and operator annotations.

Alarm Instances
Support for cloning almost any thinger.io resource, from dashboards to data buckets, file storages, and projects.

Clone Resource Functionality
HTTP endpoints now support embedded NodeJS scripts for custom payload processing when calling third-party services.

HTTP Endpoints with custom NodeJS Payload processor
Improved
The bucket list automatically refreshes the bucket state, i.e., when finish exporting or importing, which happens on a clone operation.

IOTMP proxies now work correctly with TLS endpoints.

HTTP over IOTMP now correctly supports WebSockets.

Resource list and navigation:

It is possible to change the maximum number of elements to display per page.

Page navigation/sorting is not reset after entering one element and going back to the list.

Changelog is now available at CHANGELOG - Thinger.io Documentation
Fixed
Remove project properties and project roles from the database on project deletion.

The bucket field selector now displays an input text for manually selecting the fields if the latest values cannot be queried, i.e., when they are older than one week.

Double loading of HTML widgets when the dashboard is open.

Proxy configuration was not displayed correctly if the source was different than TCP.
Other minor bug fixes are being fixed until the release date